Last Week in Review: Christie's and Beeple make non-fungible token history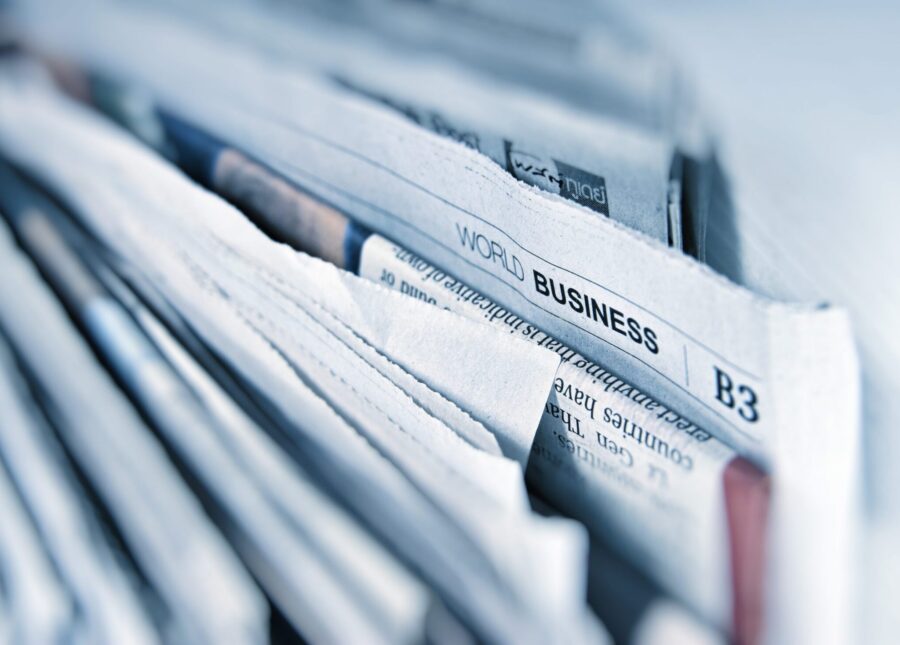 February was a big month for crypto, with Bitcoin finally hitting $50,000 and Ethereum reaching $2,000. But there's no slowing down now– with more adoption and more use cases being revealed every day. Here's what happened in the crypto world in the past week.
Christie's crypto art sale hits $1m within minutes
World-renowned auction house Christie's and artist Mike Winkelmann, known as Beeple, made non-fungible token (NFT) history last Thursday when the house launched its first-ever auction of an NFT without any accompanying physical artwork. Bidding has already skyrocketed to over $1.8 million.
This collection of works is titled "EVERYDAYS: THE FIRST 5000 DAYS". It's been described as an accumulative piece made up of 5,000 images – one for each day over the past 13 years.
NFTs are unique digital assets like art or in-game items, typically held on the Ethereum blockchain. The asset consists of an encrypted image or video file, accompanied by a digital signature that can't be duplicated, giving the buyer assurance their purchase is authentic.
The auction followed Beeple's sale of another piece for a whopping $6.6 million on Monday via Nifty Gateway, a crypto marketplace for digital art. According to Crypto Art, Beeple is currently the top-earning crypto artist in the world, earning $20.2 million of total sales to date from 824 pieces of digital art. And the industry's not slowing anytime soon – at the time of writing, the total value of the crypto art market reached a record $181 million, with over 95,000 artworks sold.
Google finance adds crypto data tool
It's all happening – Google Finance has finally added a dedicated "crypto" field on its dashboard, featuring Bitcoin, Ether, Litecoin and Bitcoin Cash.
It's got a neat spot, too, sitting right at the top of the page alongside five default markets: the US, Europe, Asia and "Currencies".
Digital Currency Initiative launches "Bitcoin Software and Security Effort"
A Digital Currency Initiative (DCI) at the MIT Media Lab has announced the launch of a "Bitcoin Software and Security Effort" in order to strengthen the network against any potential attacks.
The $4 million, four-year-long research and development program is backed by some of crypto's biggest advocates, including MicroStrategy's Michael Saylor, Twitter and Square CEO Jack Dorsey, Chief of Strategy at Coin Shares Meltem Demirors, and the Winklevoss twins Cameron and Tyler Winklevoss who founded crypto exchange Gemini.
By building up long-term defences, improving automation and battle-testing the network, the DCI hopes to improve the robustness of the Bitcoin protocol. It also recognises the challenges associated with its decentralised nature, particularly when it comes to improving design and security.
The announcement read: "Unlike traditional assets, Bitcoin is software running on a decentralized network. Bitcoin's security is predicated on the accuracy and robustness of the software and hardware running it, and the actions of those participating in the network."
It also mentioned that decentralisation shouldn't get in the way of "thoughtful coordination to continually reinforce Bitcoin's security and preemptively shore up any vulnerabilities."
The money is set to go towards hiring five extra researchers and engineers, bringing its developer team from three to eight to "kick off an ecosystem-wide focus on longer-term strategies to harden the underlying protocol."
Monthly crypto exchange volumes surpass $1 trillion in February
According to crypto exchange data from The Block Research, monthly traded volumes surpassed $1 trillion in February, marking a new record.
As of 27 February, the monthly figure sat around $1.05 trillion, representing an increase of $143.9 billion (15.9%) from January when the previous monthly high was registered. According to The Block, two-thirds of the trillion-dollar volume comes from Binance, with 10.6% from Coinbase and 5.3% from Kraken.
Did you find this useful?