Last Week in Review: Edward Snowden, Mick Jagger and Dave Grohl's NFTs for charity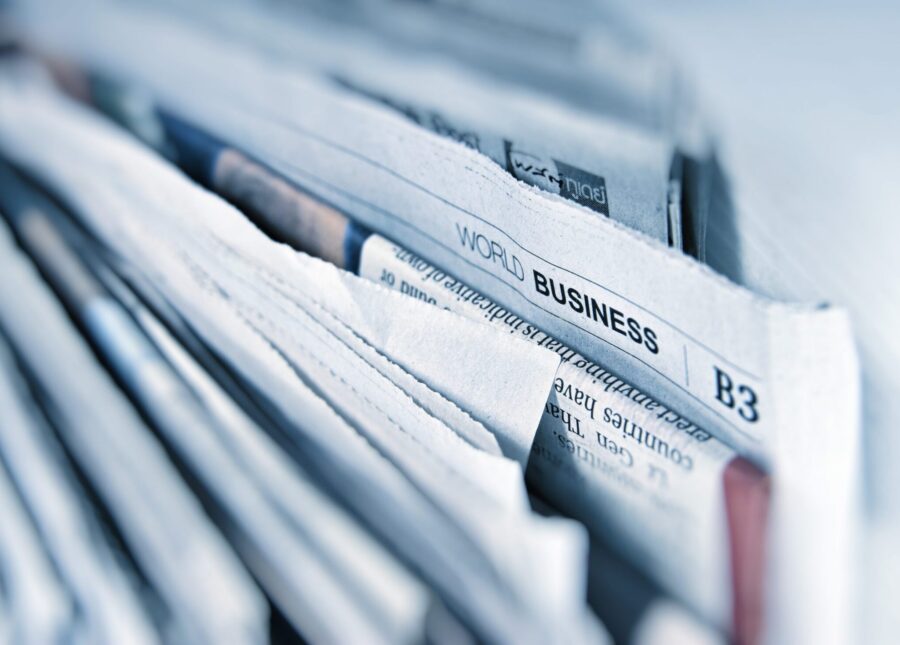 NFTs for charity, a former CIA director's words of wisdom around bitcoin and blockchain, and more institutional investors jumping on board – we've found some reasons to kick off the week on a positive note.
Former CIA director sees Bitcoin as a "boon for surveillance"
Bitcoin has enjoyed a credibility boost in recent years, but there's still a common misconception that it's a money-laundering tool for criminals. That couldn't be further from the truth. Fortunately, there's more than enough well-qualified people out there willing to correct these myths.
Last week, it was the turn of Michael Morell, a 33-year veteran and former director of the CIA. Morell wrote, in his paper titled "An Analysis of Bitcoin's Use in Illicit Finance", that the technology behind Bitcoin is actually a "boon for surveillance" and "a powerful but underutilised forensic tool for governments to identify illicit activity and bring criminals to justice."
The paper was published by the recently-formed Crypto Council for Innovation led by Coinbase, Square and Fidelity Assets. The report mentions that bitcoin's attachment to crime is "significantly overstated" and that "blockchain analysis is a highly effective crime fighting and intelligence gathering tool."
We recently spoke to Simone Maini CEO at Elliptic, a blockchain analytics firm tracking crypto-related financial crime, who echoed Morell's sentiments. And the data supports them – as of 2019, only $829m worth of Bitcoin was spent on the dark web in a six-year period. That equates to a mere 0.5% of all Bitcoin transactions.
Morell concluded that "people are typically fearful of what they do not understand." Ain't that the truth – but luckily Bitcoin will still be here when they eventually come around.
Edward Snowden NFT sold for $5.4m
Last week, an NFT artwork created by NSA whistleblower Edward Snowden sold for a whopping $5.4 million (~2,224 ETH at the time).
"Stay Free" depicts Snowden with his hand on his chin, reminiscent of Rodin's "The Thinker" statue. The unique signed work also combines the entirety of a US appeals court decision stating the Patriot Act didn't permit the National Security Agency's mass collection and surveillance of Americans' phone records.
Although the American Civil Liberties Union (ACLU) won the case, Snowden is still exiled from his home country for his role in bringing the NSA's dodgy surveillance programme into the public eye.
A reminder that the symbolism of @Snowden minting his first NFT goes far beyond the price tag.

The decentralized technologies powering this auction will fundamentally reshape our world — precisely to curb the abuse of power @Snowden spoke out against.https://t.co/ofNi1nSwzZ

— kayvon? (@saturnial) April 16, 2021
So who bought the artwork? Last month, a group of anonymous buyers formed a decentralised autonomous organisation (DAO) known as PleasrDAO. They've been using smart contracts to pool money together, effectively building a decentralised digital art empire.
According to group member and digital artist pplpleaser, the group has a strong philosophy around the intention of its purchases. She explained, "There are many NFT sellers who are just in for the capital; they just want to cash in on the NFT craze and sell back into fiat. That's not constructive for cryptocurrency as a whole."
Another member remarked that "Snowden represents the cypherpunk ethos" and "transparency for all."
FIVE POINT FIVE MILLION from @PleasrDAO. It feels like the whole staff of @FreedomOfPress is watching live, and we've never seen anything like this. This is more than a spectacle — this is drama. All eyes turn to the dark horse. https://t.co/GOcrOiraXS

— Edward Snowden (@Snowden) April 16, 2021
According to Snowden, the proceeds from the sale will go to Freedom of the Press Foundation, a non-profit that develops open-source communication and encryption tools, and tracks press freedom. We love to see it!
Mick Jagger and Dave Groll team up on NFT for charity
Rolling Stones frontman Mick Jagger and the Foo Fighters' Dave Grohl have joined forces to launch a single edition 3D animated video for a new song titled "Eazy Sleazy."
The 24-hour auction kicked off on Thursday last week via Nifty Gateway, and ended the next day with a final bid of $50,000. Proceeds from the NFT are said to be split between a trio of organisations – Back Up, Music Venue Trust and the National independent Venue Association (NIVA) – geared towards assisting independent music venues affected by the pandemic-induced lockdowns. An unknown percentage of the sale will always go towards "environmental causes."
The animation, created by 3D artist Oliver "Extraweg" Latta, shows a person running through human heads, appearing differently to the way they entered. According to Jagger's website, the song is about "eventually coming out of lockdown, with some much-needed optimism."
Rothschild Investments and Brevan Howard bet big on crypto
Brevan Howard Asset Management and Rothschild Investments have joined the recent slew of asset managers betting on digital assets. Together, the two firms have put around $60 million towards digital assets.
Bloomberg reported that Brevan Howard will initially invest up to 1.5% of the fund in digital assets, and an SEC filing states, Rothschild Investment purchased $4.5 million worth of Grayscale Ethereum Trust Shares.
This isn't Brevan Howard's first foray into digital asset territory; the firm acquired a 25% stake in One River Digital Asset Management, and its co-founder Alan Howard also previously invested his own money in crypto.
For Rothschild Investments, this marks its first time investing in Ethereum. The 211-year old institutional investment manager reported owning over 38,000 shares of the Grayscale Bitcoin Trust, up from 30,000 in January earlier this year.
Who'll join them next?
Did you find this useful?